Sell my Jeep Parts --->
Got Jeep parts you want to sell??!!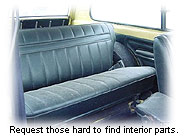 You came to the right place!
Expand your business and sit back and wait for the part requests to be emailed to you. Still contemplating about opening an online store? Now's the time and the price is right! There is no price!! It's completely free! Sell those wrangler jeep parts, cj parts, scrambler parts, cherokee parts, dj parts, commando parts or any other jeep part! There is no limit to the amount of part requests you can receive daily. With this membership, you are entitled to all the benefits of the general membership plus more! Click here to begin the process to become a Seller in the JRequest Network and start selling jeep parts today.
We wish you the best of luck with your online ventures at JRequest selling jeep parts!